Netflix is an online video streaming service where you can watch thousands of ad-free movies, TV-shows, and documentaries for a monthly subscription. New films and series are added regularly, so you can always get fresh content.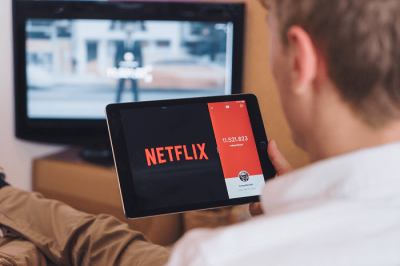 Want to try it now? Sign up for Netflix free trial.
Initially, Netflix was started as a subscription-based DVD rental service by mail and added streaming service in 2010. It is currently available in nearly 200 countries and is being a synonym for streaming videos online.
It has over 151 million paying streaming subscribers in the second quarter of 2019; 60.1 million of them were from the United States.
What are the sources of content?
The videos available on Netflix come from various platforms like Warner Bros., Sony Pictures, and other producers in the entertainment business. Along with that, Netflix has its original TV shows and movies.
Orange is the new Black, Daredevil, Narcos, Riverdale, Stranger Things, Crown, etc. are some of the well known Netflix original series. Netflix's original content ranges from genres like comedy to thriller and sci-fi.
The choices available in Netflix is massive; you just name it, and Netflix has it. In 2018, Netflix originals were up for 112 Emmy nominations breaking the record of the most Emmy nominations. Before Netflix, HBO held the record for the past 17 years.
What are the supported devices?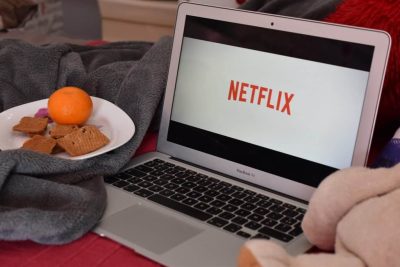 You can watch Netflix on your PC/Laptop, TV, Mobile, Tablet, Xbox, and PS4. You can use a web-browser or Netflix app to stream the content.
You can sign up in any device that offers a Netflix app, and you can stream any device connected to the internet. The devices include smart TVs, game consoles, streaming media players, set-top boxes, smartphones, and tablets too.
Can I use it without the internet?
You are going out for some time, and that place lacks internet connection? Don't worry, the offline download service of Netflix is your answer. Download the show you want and watch it later without the internet connection.
How to get Netflix Subscription?
Netflix.com has different membership plans, so you can get whatever works for you. The price of subscription differs in different countries. The membership plan goes as below:
Basic Plan: You can watch on one device at a time in Standard Definition picture quality.
Standard Plan: You get to watch on two devices at the same time, also the picture quality is High Definition when available.
Premium Plan: In this plan, you can watch on four devices at the same time, and the variation in picture quality includes High Definition and Ultra High Definition when available.
DVD Plan (only available in the US): This service is for US customers only. You can sign up for a DVD-only plan, or add DVDs to your current streaming plan.
Among these plans, the premium plan is the most economical one when you divide the prices among four of your friends. Netflix will make a separate personalized recommendation for each member.
If different people use the same Netflix account, Netflix provides the option to create separate profiles. That way, you can save your ratings and your watch list. Also, your personalized recommendations will not be distorted.
Among these plans, you can change or upgrade anytime you want. You can also cancel Netflix subscription anytime you like.
Netflix will bill you once a month on the day of your first day of subscription.
What is Netflix free trial?
Netflix provides 30 days of free trial for first-time users. Netflix will start charging your credit card according to your plan from next month. If you don't wish to pay, cancel it anytime before the trial period ends.
What is the Netflix app?
Netflix has an app for iPhone/iPad, Android phones, Amazon Fire, and Windows PC. The Netflix app provides a better viewing experience.
In the Netflix app, you can download content for offline view.
How to download the Netflix app?
Android phone: Download Netflix for android or go to Google Play Store, search Netflix, and download.
iPhone/iPad: Download Netflix of iOS or go to Apple App Store and search Netflix and install.
Windows 10 device: Get Netflix for Windows 10 PC, laptop, and tablets.
Amazon devices: If you use Amazon Kindle fire or fire tablets, go to the Amazon store and get the Netflix app.
Lesser known facts about Netflix
It was started in 1997 in California to rent DVDs. Can you believe it, Netflix is older than the teenager in your house.
Netflix started to produce content from 2011. The first Netflix original is House of Cards.
Blockbuster (another service provider like Netflix) almost bought Netflix in 2000 for $50 million.
It was an online DVD rental service inspired by the success of Amazon. It was only in 2007 after the popularity of YouTube that they decided to make it online videos on demand website.
After you start watching on Netflix, it will generate recommendations, and the recommendations get more personalized after each watch.
In conclusion, Netflix is a watch all you can buffet and your one-stop solution to watch your favorites. So next time you are with your group of friends, and you are having a watch party, join Netflix. And do not worry if you have a problem to select what you want to watch, Netflix has you covered with Netflix Roulette". With Netflix, there is always something good to watch.