Yahoo mail app makes your email experience in mobile better and more comfortable. It is a feature packed application which you can use in your Apple, Android and Windows devices.
You can manage yahoo inbox from the app. Creating and sending email, receiving an email with rules. Searching web is also possible from the app itself.
And With the recent update, you can access files from Google Drive and Dropbox, Photos, and GIFs from Tumblr. Already got the app? Sign in with Yahoo email account.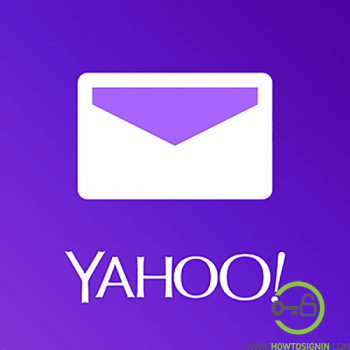 13 Reasons why you should use Yahoo Mail app
Account Key
With Yahoo account key, you do not need a password to login to Yahoo mail. After activating account key, whenever you have to sign in from another browser or device, instead of entering the password, you have to tap 'Yes' on the notification on mobile. It is a very easy, hassle-free and time-saving technique. Activate Yahoo account key.
Efficient Search Function
Yahoo Mail app has an efficient search feature, which allows you to find anything from emails, contacts, files or photos in an instant. With search option on Yahoo mail app, you can search for anything in your email immediately. You can search by keyword, name or email address. This way you don't have to scroll too many emails to find a single email.
Add Multiple Account
You can add multiple email accounts in Yahoo email app. You can add Gmail, Outlook.com, Hotmail, Live mail and AOL mail in this app. If you have more than one Yahoo account, You can add another Yahoo accounts also.
Yahoo News/Music on a Single Click
Get Yahoo News or Music from a single touch. You can check the news from the app, so you don't have to open another app to check the news.
Swipe Action
You can take actions on emails with swipes. The default action is when you swipe from right to left, it will delete that email. If you swipe from left to right, it will mark that email as read. You can change how swipe works from the setting.
Customizable look
Select any color from various themes. If you love to customize mailbox, then you surely going to like this option.
Connect Other Cloud Storage
Link your Google drive and Dropbox account in Yahoo mail app. By which you can access all your files and documents from those cloud storage.
Swipe Action
Swipe to delete, archive or more action. It's customizable to choose what action to perform when you swipe right or left.
Customizable notification
You can set a notification, so you get notified only when you receive the email from a person. This app won't show alert for an email from companies or newsletters.
Attachment
Ability to attach multiple files at once. You can send up to 25MB file at once.
Huge Online Storage
Yahoo's email storage capacity is one of the highest in webmail service. It provides 1000GB of storage for email.
Drag and Drop
From iOS 11, Drag and drop option are available on iPad so that you can drag any document and image directly to email.
Premium version available
Yahoo's app is free to use. But if you don't like ads and want to get priority customer support, upgrade to premium version with USD 0.99 per month or USD 9.99 per year.
In addition to the above features, you can create folders, select multiple emails with a long press and take action, and organize emails in different folders from Yahoo mail app.
Download Yahoo Mail app
Yahoo Mail is available for both Android and iPhone
Yahoo Mail app for Android
It is one of the best email apps to organize your various email accounts. Not only Yahoo but you can add Gmail, Outlook.com (Hotmail) and AOL Mail as well into the app.
It is a very user-friendly app with beautiful design and blazing speed.
Go to Play Store from your Android menu and search 'Yahoo Mail app' or visit download link directly.
It will ask your permission to access your various information select 'Accept.'
Now Mail app is downloaded to your phone. Sign in to Yahoo from mobile.
Yahoo Mail app for iPhone
Yahoo has a beautifully designed app for iPhone, iPad, and iPod. You can add multiple email accounts to the Yahoo app.
Other Yahoo Mail App Set up
Compose new email: Click on the pencil sign on the bottom right corner. If you are using the app for the first time, it may ask permission to access your contact. This app has a default signature line 'Sent from Yahoo Mail for iPhone'. You can edit or delete the default signature line.
Add Other Email Accounts: Tap on the menu icon and select 'Add another mailbox.' Select the account you want to add as you can join Google, Outlook (Hotmail), and AOL as well. Enter the login credentials for the respective account and your account is connected to Yahoo Mail app.
Connect Cloud Storage: To connect with Google Drive, and Dropbox Go to setting > Connect services > Toggle on the service you want to add.
Remove account: Want to delete the unwanted account from Yahoo app? Menu > Manage accounts > Tap edit on top right corner > Tap 'Remove'.
General: Here are other general settings you can tweak under setting:

Change theme for the app. Choose from multiple theme available.
Enable/disable notification for the app.
Edit the default signature according to your preference.
Block images. It's useful if you are using the app on a limited data plan.
Toggle on 'Confirm delete' and 'Confirm mark as spam' option to make sure you don't erase important email accidentally.
Email Folders: There are few default folders including Inbox, Unread, Starred, etc. You can also create a new folder according to your preference.
Swipe Action: Swipe an email left to delete and swipe right to mark as read. You can edit what swipe do from setting.
Use Search Box: The search box on the top, you can search emails, photos, and documents from your email.
Select one or multiple emails: Hold the email in your inbox for a second to select that particular email or select multiple emails.
Bulk Edit: You can select bulk emails by checking (ticking) given time just below the search box. You can delete, archive, move to folder, star, and mark as spam selected emails at one click.