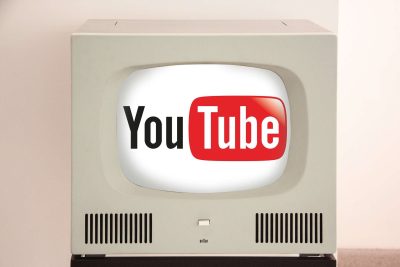 YouTube TV is a live tv streaming product from Google. It is suitable for any individuals who want to get rid of their cable or satellite Tv services. It is also one of the best alternatives to Sling Tv, Hulu, AT&T TV Now.
YouTube TV offers PBS stations along with its contents. It also provides more than 70 cable TV broadcasted channels. And the total package comes to you for the price of 50$ per month.
At first glance, the price of YouTube TV might seem a bit expensive but what sets Google apart from its competitors among other things is the unlimited cloud-based DVR. If you are a PlayStation 4 owner then you might want to look out for youtube TV because it is perhaps the only alternative to Sony's PS Vue on PS4, considering Sony's shuttered service.
Launched in 2017, Youtube TV was initially limited to a small number of locations in North America but after 2019 a larger expansion was introduced to support all 210 markets in the area. The number of channels also has increased. And as a result, you can now get youtube TV at major national broadcasters such as ABC, CBS, NBC, and FOX.
Regardless of the name, YouTube TV is not related to youTube as google operates these separately. However, there are few areas in which these two entities come together. One such is example is YouTube originals, but then again you will require two different applications to access both of these in your streaming device. Google boasted over 2 million subscribers by 2019, despite that being lower than Sling, Google is still ahead of AT&t TV Now by nearly twice the number of subscribers.
What platforms does YouTube TV support?
Talking about supported operating platforms, the reach is not quite expansive as that of Sling but it supports major platforms such as Apple TV, Android TV, Fire TV, Chromecast, Xbox One, and Roku OS.
It works equally fine on LG and Samsung smart TV and Vizio smart cast TV. The most recent addition to these platforms is PlayStation 4 and 4 Pro. Check out compatibility with your device if you are not sure.
Features of YouTube TV
1. Multiple users
You can share your YouTube TV membership with your family, friends, or roommates. You can share with 5 people without any additional cost.
Each account then can receive their own respective individual and unique recommendations and cloud DVR. Each individual can create their own favorite list, set up alerts, and access their own DVR library. You can set up sharing by clicking your profile photo > Settings > Family sharing.
As the main account holder, you can add your family members who are 13 or above in age to your family group.
The library, recommendations, and watch history are not shared among the other users, however, you can always share other google services to the people you have added to your family group.
2. On-Demand Shows
Missed your live stream of an episode of your favorite TV show? Do not worry, YouTube TV has got you covered. Most of the channels available on YouTube tv subscriptions have got a feature to let you watch the shows on demand.
On-demand content on YouTube TV can be helpful for you to catch up with the shows that you have missed or older shows. Make sure to check if your favorite channel offers on-demand service and you will always be in touch with your favorite shows.
3. Voice Controlled
If you have a Google Home speaker with you then YouTube Tv has got this amazing feature that allows you to control functions such as selecting TV channels, starting specific shows, play, pause resume rewind, and other playback functions with your voice. But his feature is only available in the U.S for now.
For voice commands, you have to set up Chromecast and your google home device or google nest, link Chromecast using the google home app and you can control YouTube TV using your voice. Using the voice command feature.
4. Unlimited Cloud DVR
The feature that differentiates YouTube TV from all other streaming services is that it offers you Cloud DVR. You can enjoy recording live TV content as much as you want without any additional cost. Google allows you to record as much as you wish and the content will remain available for up to nine months.
YouTube Tv definitely has an edge on this feature because no other streaming services in the competition are offering this. If you are a person that likes to record it all then YouTube TV is definitely for you. When all other streaming services are charging you extra bucks for the additional storage YouTube TV is certainly the best option.
Previously some recorded contents were substituted with their on-demand versions with un-skippable commercials but now that is not a problem any more thanks to a recent update. Now users can have full control of DVR on Disney, Fox, NBCUniversal AMC, and Turner networks.
Despite this, there are still some networks including CBS and the CW that still impose some restrictions.
5. Minimized version to support multitasking
Android users can watch a minimized version of this streaming service on your phone or tablet while you engage in other tasks though this feature is not available on iOS yet.
What channels are available?

With a collection of over 70 channels, YouTube TV is giving a tough competition to its fellow streaming competitors. Looking at the channel lineup, Youtube tv has what many would call a "complete lineup".
With news channels such as  ABC, BBC America, CBS, CNBC, CNN, Fox News, and NBC for people who like to get updated with the world. Sports channels like CBS Sports, ESPN, ESPN 2, FS1, NBC Sports, MLB Network, and NBA TV for the sports freak.
Overall YouTube TV offers a good combo of entertainment, lifestyle, discovery, and kid's channels such as AMC, cartoon network, The CW, national geographic, TNT, FX, USA, and most recently PBS channels. YouTube Tv really seals the deal with major channels suitable for all age groups and interests. Plus it is first among the major line TV services to have PBS channels on the list.
Available channels
| ABC | ACCN | AMC |
| --- | --- | --- |
| Animal Planet | BBC America | BBC World News |
| Big News | Big Ten Network | Bravo |
| Cartoon Network | CBS | CBS Sports Network |
| Cheddar Business | Cheddar News | Chiller |
| CNBC | CNN | Comcast RSN |
| Comet | Cozi | Decades |
| Discovery | Disney Channel | Disney Junior |
| Disney XD | E! | ESPN |
| ESPN2 | ESPNews | ESPNU |
| Fox | Fox Business | Fox News |
| Fox RSN (regional) | Freeform | FS1 |
| FS2 | FSM | FXX |
| Golf Channel | HLN | IFC |
| LA Football Club | MLB Network | MotorTrend |
| MSNBC | MyNetworkTV | Nat Geo |
| Nat Geo Wild | NBATV | NBC |
| NBCSN | NECN | NESN |
| Newsy | Olympic Channel | Orlando City Soccer Club |
| OWN | Oxygen | PBS (select markets) |
| PBS Kids | Pop | Seattle Sounders FC |
| Seattle Sounders FC | Smithsonian Channel | SNY |
| SundanceTV | SyFy | Tastemade |
| TBS | TCM | Telemundo |
| Tennis Channel | TLC | Travel Channel |
| The CW | TruTV | TYT |
| Universal HD | Universal Kids | Universo |
| USA | WE TV | YES Network |
| YouTube Originals | | |
How is the interface?
YouTube TVs' web interface is pretty much similar to that of YouTube. You get a standard white and light grey colored elements and also there is a dark mode similar to YouTube that you can enable through your settings.
In the top right corner, you can find a search tool using which you can find content to watch from specific genres or channels from YouTube tv's extensive list. The searches are quite smart and cross-linked as you'd expect from a brand backed up by google.
Also using the settings you can manage and customize subscription details, billing information, and subscriptions. You can also set up a family account, channel guide, and search history.
You can navigate among 3 major tabs which are Library, Home, and Live.
In the Library section, you can select and organize everything that you have recorded in sections headed new content, scheduled recordings, and all recordings. All recordings section can be arranged alphabetically or according to their popularity or recentness.
In the Home section, which is the default landing page you can discover new content that YouTube tv recommends. Similar to YouTube's homepage, this page recommends you content that you have previously watched or searched for. New categories appear on scrolling and you can find related content on horizontally scrolling.
Finally, in the Live section, you can skim across the live content, you can manage what you want to see in this section and exclude the channels you do not want to see using the settings menu. Playback tools resemble YouTube too with a fast forward and reverse button of 15 seconds, you can toggle closed captions, select streaming video quality, pick audio, and change the playback speed. Also, they have not missed the information button.
How is the viewing experience?
The viewing experience is fluid as you'd expect from a brand that carries the name of YouTube. Google has ensured that the viewing experience remains pretty much consistent across all the platforms and consoles. Given that there are some minor variations across the platforms due to OS and software issues, the picture quality is clean and crisp.
Similar to YouTube or Netflix there is a momentary degradation in picture quality sometimes that gets better over seconds as the video goes on. The streaming quality pretty much depends on how good your internet connection is.
Our Opinion
If you are planning to subscribe to a streaming service, then YouTube TV is a pretty good choice. It is an excellent deal considering the price range, the unlimited DVR adds the icing on the cake. If you don't want traditional TV then you can subscribe to other services like Netflix or Hulu.