Why change Facebook password?
You should change the Facebook password right now if:
You haven't changed your Facebook password for a long time.
There are any suspicious activities in your profile.
The password is similar to other online accounts.
There is news about the Facebook account being compromised.
The current password is very weak.
FB contains lots of private information about you, so you should always be careful about Facebook account security.
How to change Facebook password from a web browser?
Log in to Facebook from a web browser.
Click on the small arrow (▼) to open the menu from FB homepage. And select Settings from the sidebar menu.
On the Facebook settings page, at the left menu bar, choose Security and Login option.
Now, scroll and click on Change password under the Login heading.
Enter your current password for the verification of your account, enter a new password for your Facebook account and re-enter it to confirm it. Finally hit Save Changes to finish the password change process.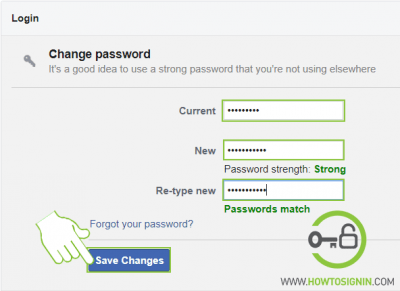 Change Facebook password from mobile app
You can also update the password using the Facebook app on your mobile.
Open the Facebook app on your mobile.
Tap on ≡ sign at the top right corner in Android devices and, at the bottom right corner in iOS devices.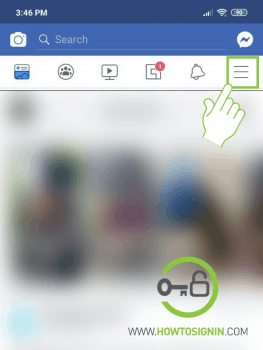 Scroll down and tap on Settings and Privacy option, a drop down will appear, tap on 'Settings'.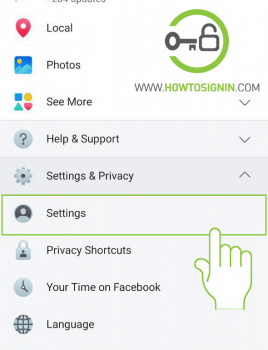 Under the Security heading, tap on Security and Login.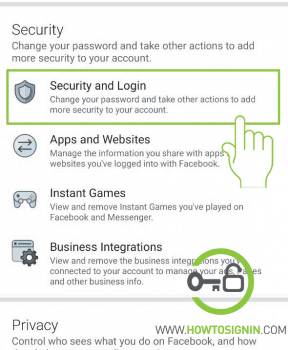 Now look out for Change password option and open it. Enter your current password for account verification, choose a new password for your account and tap 'Save Changes' to successfully change your Facebook password from mobile.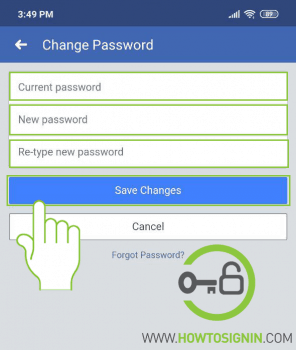 How to reset Facebook password?
Forgot Facebook password? Don't worry, here are the easiest methods to recover the Facebook password. You need to have access to your mobile number or email associated with your FB account.
Go to Facebook.com from a web browser and click on Forgot account?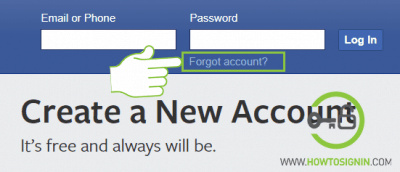 Enter your mobile number or email address which you've used for Facebook sign up. You can also use the email or mobile number added on your Facebook account and hit Search.

If you have created your Facebook account using a mobile number or email address, you will now receive the security code on your mobile or email inbox. You can also get email on your primary email address if you have added on your profile. If your account is connected to both, Facebook will ask to choose from the two before sending you Security code for password reset.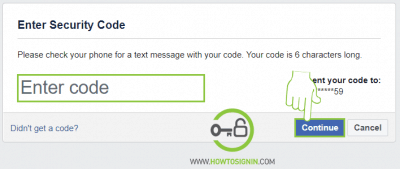 After code verification, enter a new password for Facebook. Choose a password that is easier for you to remember and difficult for others to guess. Click Continue to reset password successfully.